REVIEW – Firebirds Wood Fired Grill: Smokehouse Burger (Leftovers)
January 22, 2012 |
Post a Comment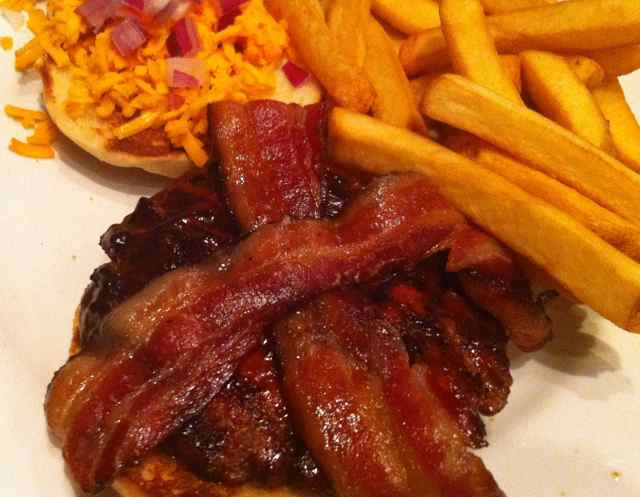 I had a part of my boyfriend's Smokehouse Burger and french fries from Firebirds as leftovers. The Smokehouse Burger came with BBQ sauce, applewood-smoked bacon, cheddar cheese, and red onion.
I usually don't like burgers with BBQ sauce, however, as leftovers, I loved the Smokehouse Burger. The meat was cooked medium and was pink. The meat was very good, and the sauce didn't overpower the burger. The burger bun also wasn't soggy, and it tasted great.
The french fries that came with it were a little bit dry, but they still tasted pretty good, and they went well with the burger.
Related