REVIEW – Sweet Tomatoes: Salad a la Carte
January 16, 2012 |
Post a Comment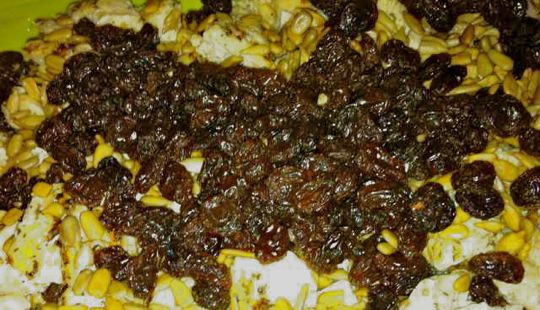 My boyfriend's salad, covered in sunflower seeds and raisins
I had a Sweet Tomatoes salad to-go for dinner.
My usual salad consists of:
Wonton Chicken Happiness Salad
More lettuce
Mushrooms
Green bell peppers
Rotini pasta
Peas
Jicama
Sweet pickles
A sprinkle of cheddar cheese
Herb chicken
Edamame
Seasoned croutons
Unforunately, there was no edamame or jicama when I went there this time.

I really like Sweet Tomatoes because you can make your own salad any way you want. For example, my boyfriend just got some vegetables covered in herb chicken, sunflower seeds, and a ton of raisins (as shown in the picture).
The quality of the vegetables/lettuce/toppings at Sweet Tomatoes is pretty good for a salad bar/buffet. Sweet Tomatoes used to not have chicken (and edamame) as free add-ons in the past, so the addition of those makes it even better. (Hopefully they won't get rid of that!)
The ability to make your own salad the way you want it is what really makes it delicious.
Related