REVIEW – New China Super Buffet: Asian Buffet (Tucson, AZ)
January 20, 2012 |
Post a Comment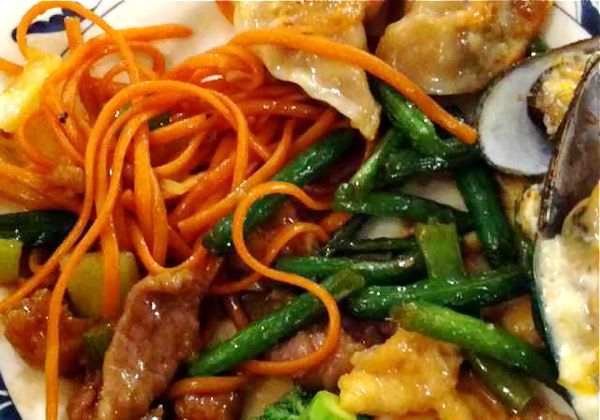 I ate at New China Super Buffet for dinner.
They had moved food around and added a sushi bar & Hibachi grill since the last time I went there. The majority of chicken & beef dishes they had were sweet, but not overbearingly so. I didn't try everything (for example, I didn't try the sushi), but the majority of what I ate was tasty.
One thing I really didn't like were the overly cheesy mussels and crab meat. I might have liked those if they got rid of the cheese.
I tried some chicken and noodles with spicy Mongolian sauce on the Hibachi grill. It was a little too spicy for me, but it still tasted good.
Overall, the food was tasty and on the sweet side, but very oily, and I did get a minor headache (probably from the oiliness of the food). However, it was still probably one of the better Asian buffets I've had in Tucson.
Related