REVIEW – Trader Giotto's: Linguine with Pesto & Tomatoes from Trader Joe's
January 23, 2015 |
Post a Comment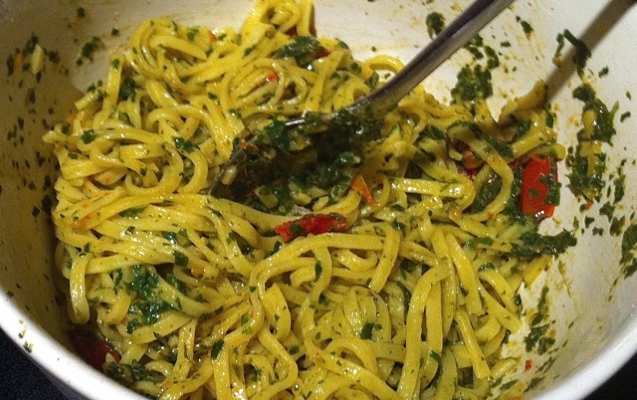 We bought some of the pesto & tomato linguine from Trader Joe's.
The bag came with little frozen bird's nests of linguine with discs of sauce and a few tomatoes. I just followed the microwave instructions, except I microwaved them for 30 seconds less on the second cycle (2.5 minutes instead of 3 minutes).
The linguine pasta came out nice & soft, but not mushy, and the sauce was a nice and rich, pesto and olive oil. While there weren't very many tomatoes, the tomatoes that were there went with the sauce and linguine pretty well. It was fairly substantial and worked nicely as a meal for two.
from Trader Joes
Related