REVIEW – Saffron Indian Bistro (Tucson, AZ): Chicken Tikka Masala, Saffron Rice, and Poori
June 5, 2014 |
Post a Comment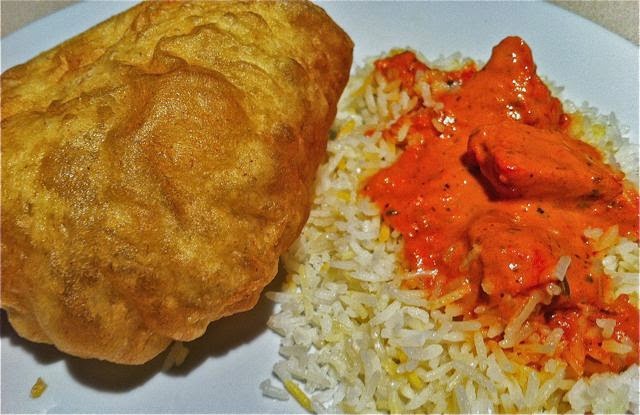 I went to Saffron Indian Bistro for a birthday dinner. I had chicken tikka masala (medium spice) and poori, which also came with saffron rice.
The chicken tikka masala had a heavy tomato cream sauce. There were fairly big cubes of chicken, and the red chicken tikka was nice and moist. The medium spiciness also went perfectly with the chicken.
The saffron rice was well-cooked and nicely seasoned.
The deep-fried poori (whole wheat bread) was also nice and poofy, but it was a little crunchier and oiler than I am used to. They weren't as good as the poori my grandma makes, but they were still pretty good.
Related