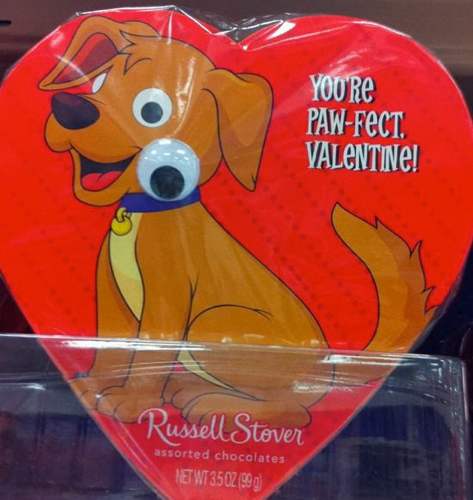 Happy Valentine's Day week!
If you're looking for a mildly creepy gift for your valentine, Russell Stover offers this 3.5 oz. box of assorted chocolates featuring a dog with an ectopically expressed googly eye.
You may have to dig a bit to find one of these im-paw-fect pooches, but I found this one at Target for the very reasonable price of $3.99.
Related