REVIEW – El Charro Cafe: Chicken Elegante Cheesecrisp with Bacon & Avocado
March 3, 2012 |
Post a Comment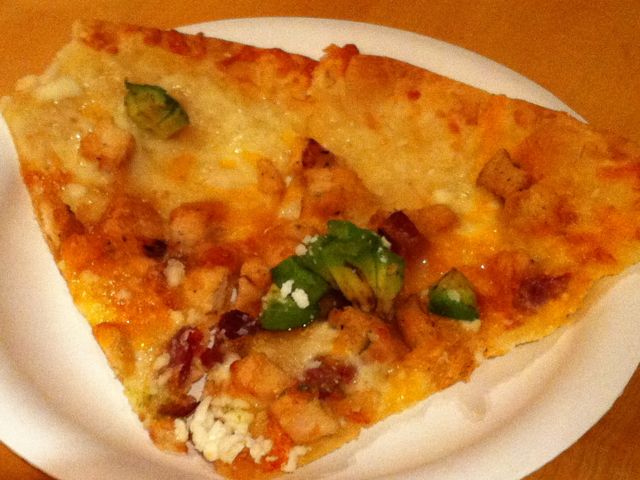 I tried a Chicken Elegante Cheesecrisp from El Charro Cafe.
The chicken on the cheesecrisps tasted like the usual chicken that comes on pizza. I thought that the avocado tasted pretty good, and the bacon on the cheese crisps went well with the chicken.
It definitely tasted better than a quesadilla to me. I usually get a headache from eating quesadillas, so I was pretty happy that when I tried this quesadilla-like food, I didn't get a headache. I really liked that it was very crispy, and even after warming it up in the microwave and eating it later, the crispiness was still there.
Food: Chicken Elegante Cheesecrisp with Bacon & Avocado
Source: El Charro Cafe, Tucson, AZ
Price: $9.95
Rating: Delicious

Related