REVIEW – Isabella's Kitchen: Chile Verde Chicken Enchilada
May 25, 2015 |
3 Comments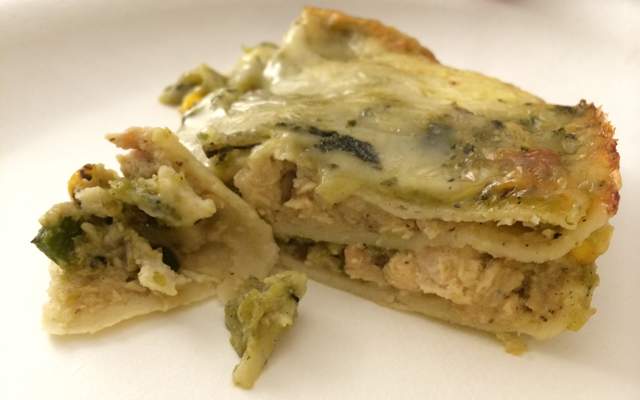 We've noticed that Costco stopped carrying Isabella's Chicken Enchilada Bake a while ago and started carrying Isabella's Chile Verde Enchilada, instead, so we decided to try some.
We cooked it using the microwave instructions on the back.
The chile verde enchilada had a very nice and balanced savory green chile taste and aroma. It definitely made me feel like I was eating Mexican food.
The texture of the tortillas with the chicken was also good, however, I didn't like the texture of the cheese. Whenever I got a bit of the cheese, it was like mush and not in a good way. I ended up having to scrape the cheese on the top off to enjoy the enchilada. If the cheese wasn't so mushy, it would have been pretty good.
Food:
Isabella's Kitchen Chile Verde Chicken Enchilada
Source:
Costco, Tucson, AZ
Rating:
OK
Related