REVIEW – Kirkland Signature StockPot: Chicken Tortilla Soup Especial from Costco
June 26, 2014 |
3 Comments
I tried some of Costco's Chicken Tortilla Soup Especial. My dad and stepmom love this soup and have bought it from Costco several times. They like to freeze the soup (instead of refrigerating it) and cook it on the stovetop, although it can also be cooked using the microwave instructions.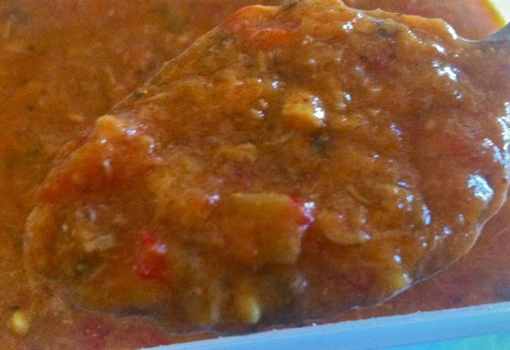 The first thing I noticed about this soup was that it smelled like the inside of an enchilada. The soup was a tiny bit spicy and had a tomato-y and salty taste, which was OK. One thing I really didn't like was the fibrous texture of the finely shredded chicken in the soup.
Like other soups, it started out tasting fine but got a little tiring after a few bites. The saltiness overstays its welcome pretty quickly.
My dad and stepmom like to add shredded cheese to their soup. I didn't add any cheese to mine since I think that would just make the soup taste saltier.
Although it wasn't that great, it still tasted better than a canned soup.
Food:
Kirkland Signature Stock Pot: Chicken Tortilla Soup Especial
Source:
Costco, Tucson, AZ
Rating:
OK
Related