REVIEW – Oregano's Pizza Bistro: The Original Bollo Pasta
February 7, 2014 |
Post a Comment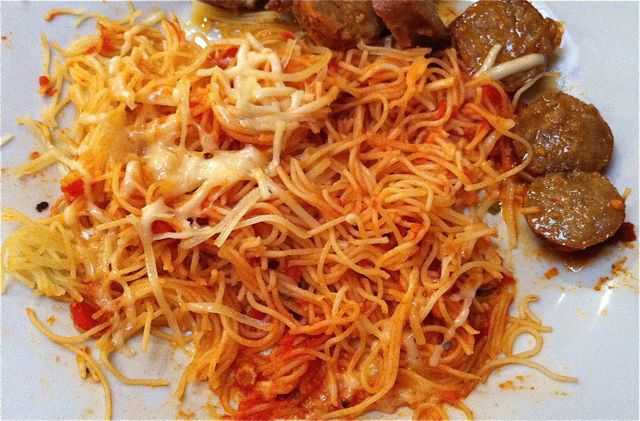 I had some of Oregano's Bollo Angel Hair Pasta. It was ordered to-go with marinara sauce and sausage on the side.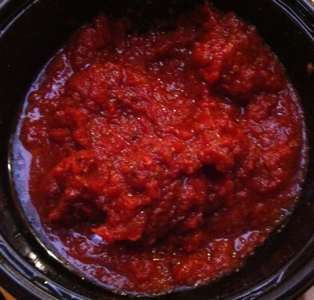 The spicy marinara sauce looks thick, kind of like tomato paste. It isn't actually very spicy at all, and I don't really like the marinara sauce because it is too tangy for me. The angel hair pasta is OK, but nothing special. The sausage is a little spicy, but it is very salty.
I prefer this pasta with very little of the marinara sauce and with Parmesan cheese and sausage added to cut out any sweetness / tangy-ness.
I wouldn't buy this pasta myself -- I would rather buy angel hair pasta and a jar of pasta sauce at the grocery store. However, if you like tangy marinara sauce, then I guess this could be a great pasta for you.
Food:
The Original Bollo Pasta
Source:
Oregano's Pizza Bistro
Price:
$10.28 ($6.99 for pasta + $3.29 for side of sausage)
Rating:
OK
Related