REVIEW – Fresh Baked Pumpkin Pie from Costco
December 6, 2013 |
Post a Comment
I don't like pumpkin pie custard, but I do love pie crust, so when I tried some of Costco's pumpkin pie, I mainly had the crust.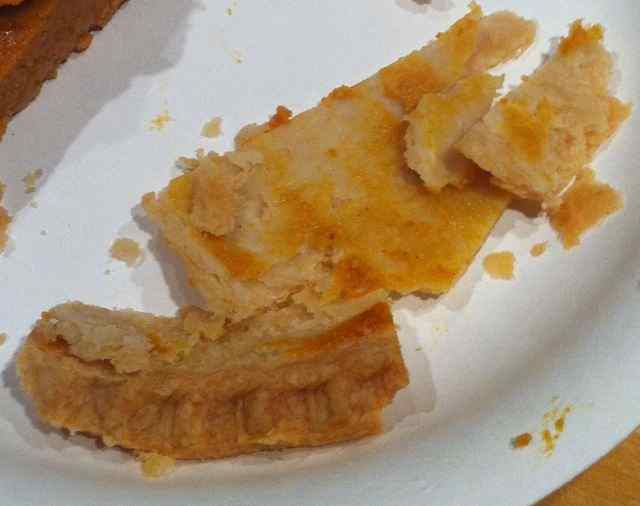 Delicious pumpkin pie crust!
Costco's fresh baked pumpkin pie definitely has a delicious pie crust! The pie crust is flaky with a nice, buttery taste. Also if you warm it up, the crust kind of tastes crepe-like.
My boyfriend says the custard part of the pie has a robust pumpkin flavor (not an artificial pumpkin taste) and is pretty sweet and also delicious!
Food:
Fresh Baked Pumpkin Pie
Source:
Costco, Tucson, AZ
Price:
$5.99 for one 3.62 lb pie
Rating (crust):
Super Delicious
Rating (custard):
Delicious (according to boyfriend..)
Related