REVIEW – KFC: Extra Crispy Chicken Tenders (Go Cup)
November 24, 2013 |
Post a Comment
I usually get a chicken tenders/strips and potato wedges meal from KFC, so the new KFC Go-Cup with two crispy chicken tenders + the potato wedges for $2.49 seemed like a pretty good deal. Both their chicken tenders and potato wedges are delicious, although they are a little salty.
The KFC Go Cup fit in my car cupholder perfectly, although I did have some issues trying to put the lid back on after I had eaten some because I was squeezing the bottom of the cup while putting the lid on. Since I had eaten some of it and the cup was lighter, the Go Cup sadly ended up falling out of the cupholder and went on the floor...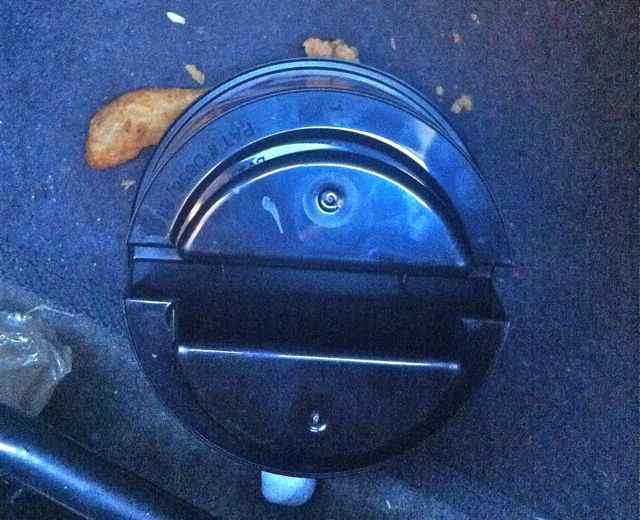 My sad KFC Go Cup on the floor.
Anyway, I believe the go cup is a pretty good deal... one cup is enough for a lunch for me... and $2.49 is a great price for lunch! (Just be careful when eating it, so it doesn't fall on the floor...)
Update: I have had the KFC Go Cup a few more times after the first try, and so far, it has only fallen on the floor that one time.
Related