REVIEW – Healthy Choice Cafe Steamers: Portabella Spinach Parmesan Pasta (Frozen)
June 12, 2014 |
1 Comment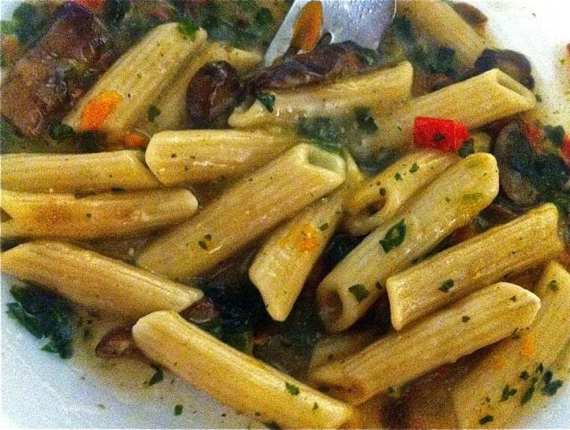 I followed the microwave instructions on the back for cooking this frozen pasta.
It turned out watery, and the pasta was pretty mushy. It was a tiny bit spicy and had an overall weird, tangy taste (probably from the Chablis wine, lemon juice, and garlic powder).
It started out tasting OK, but I couldn't finish the whole thing because the tangy-ness became too overwhelming after having more bites.
Food: Healthy Choice Cafe Steamers Portabella Spinach Parmesan Pasta
Source: Albertson's, Scottsdale, AZ
Rating: Blegh

Related