REVIEW – Naked: Mighty Mango All Natural Fruit Juice Smoothie
November 12, 2013 |
Post a Comment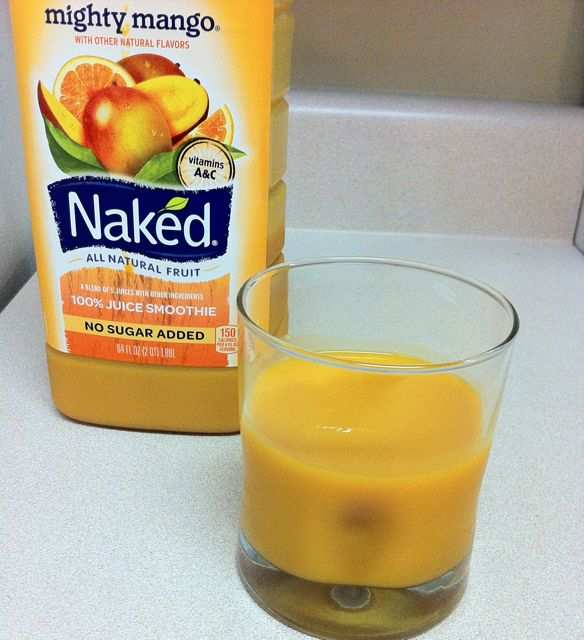 I don't really like juices, but my boyfriend had got some of the Naked Mighty Mango Smoothie from Costco so I tried some.
To my surprise, I actually thought it was pretty good. I love mango, so I was happy to be able to taste a little bit of mango. Besides the mango, the I also tasted orange. Mango and orange is pretty much the best combination for me when it comes to juices.
I also liked the thicker consistency (compared to other juices I have had).
Since I generally don't like juices, actually finding a juice (or juice-like) drink that I liked was the best part!
Food:
Naked Mighty Mango All Natural Fruit / 100% Juice Smoothie
Source:
Costco, Tucson, AZ
Price:
$5.99 per 2 QT container
Rating:
Delicious
Related