REVIEW – Frost A Gelato Shoppe: Chocolate Gelato (Tucson, AZ)
January 21, 2012 |
Post a Comment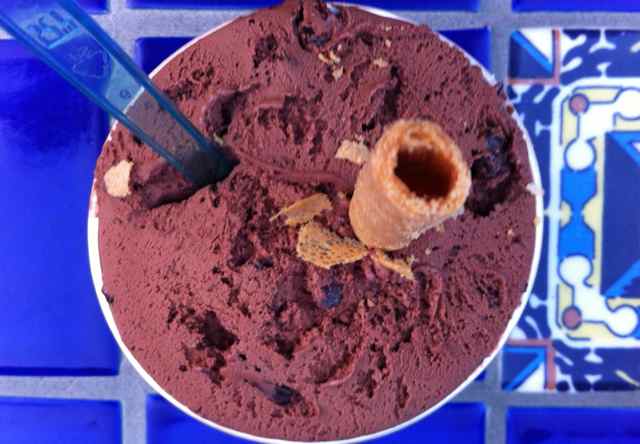 I had some chocolate gelato from Frost as dessert when I went to La Encantada Mall (Tucson, AZ).
The chocolate gelato was delicious, and I love that there were big, plain, chocolate chunks in it. It's definitely something I could eat every day if I could.

I also love the small, flat spoons that come with it!
Food:
Chocolate Gelato
Source:
Frost, Tucson, AZ
Price:
$4.99 (Large/Grande size)
Rating:
Super Delicious
Related